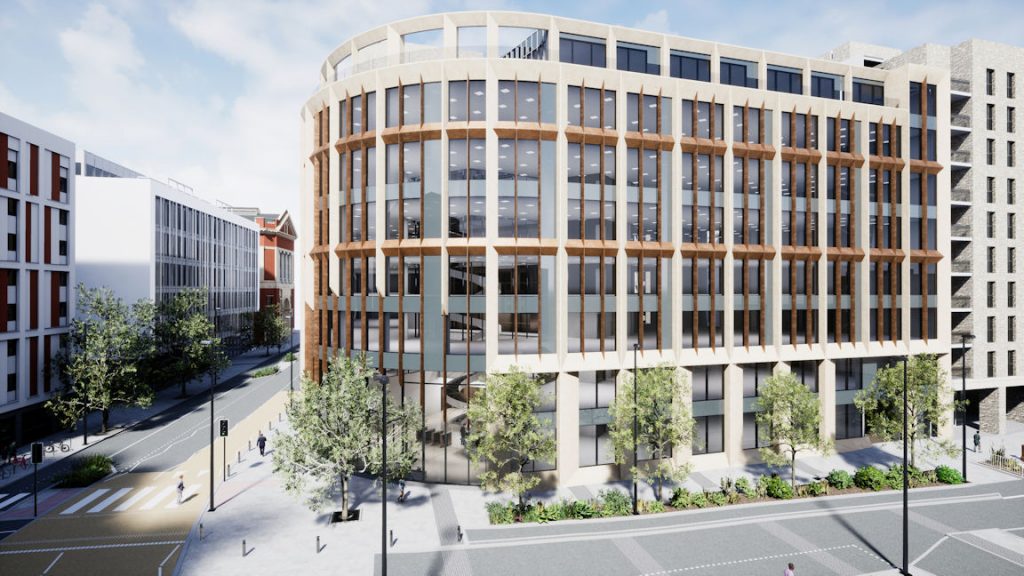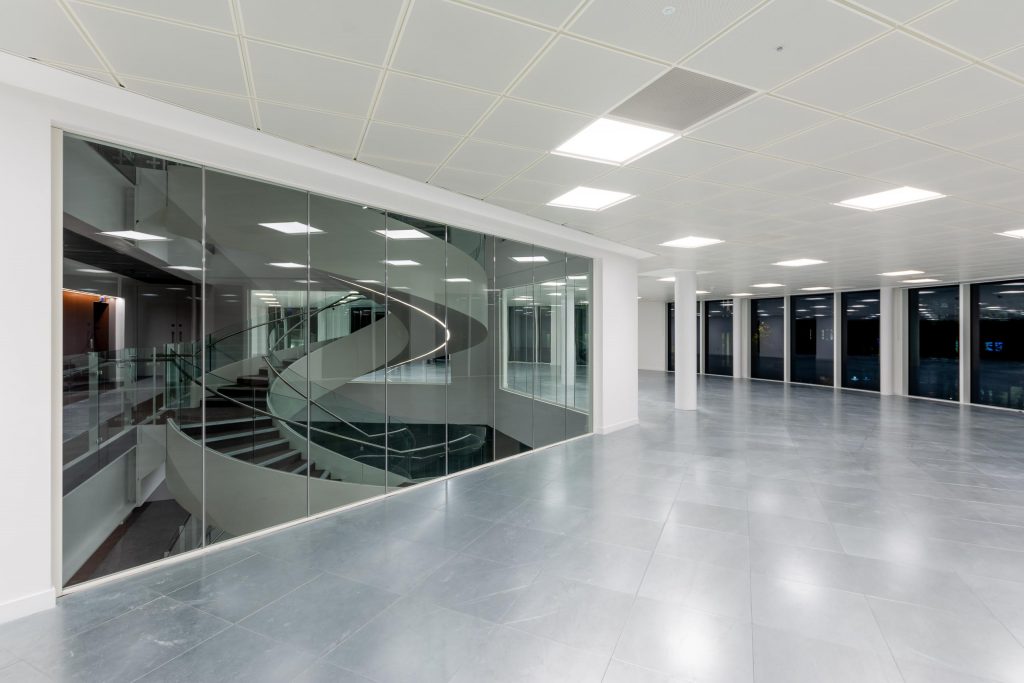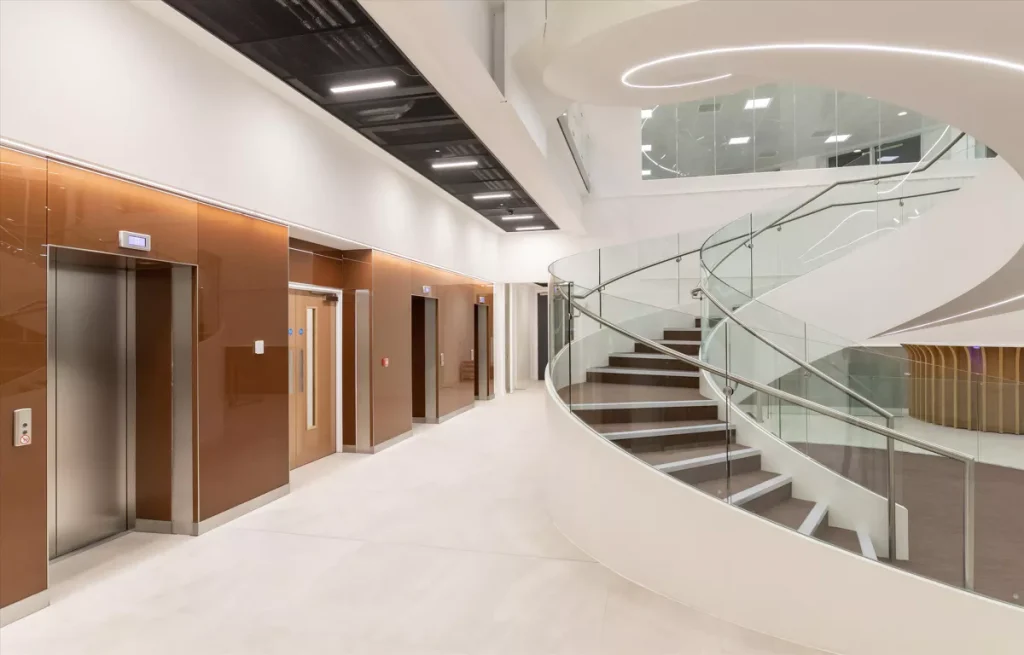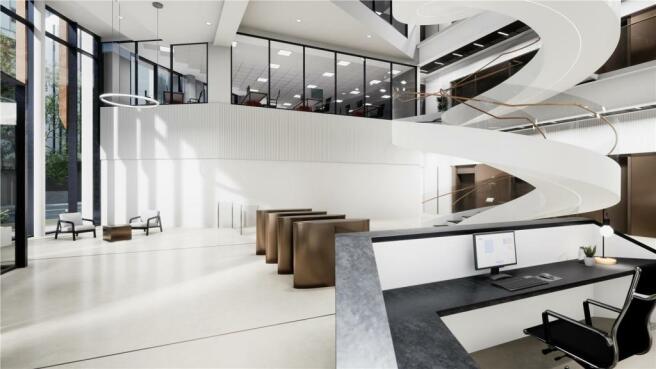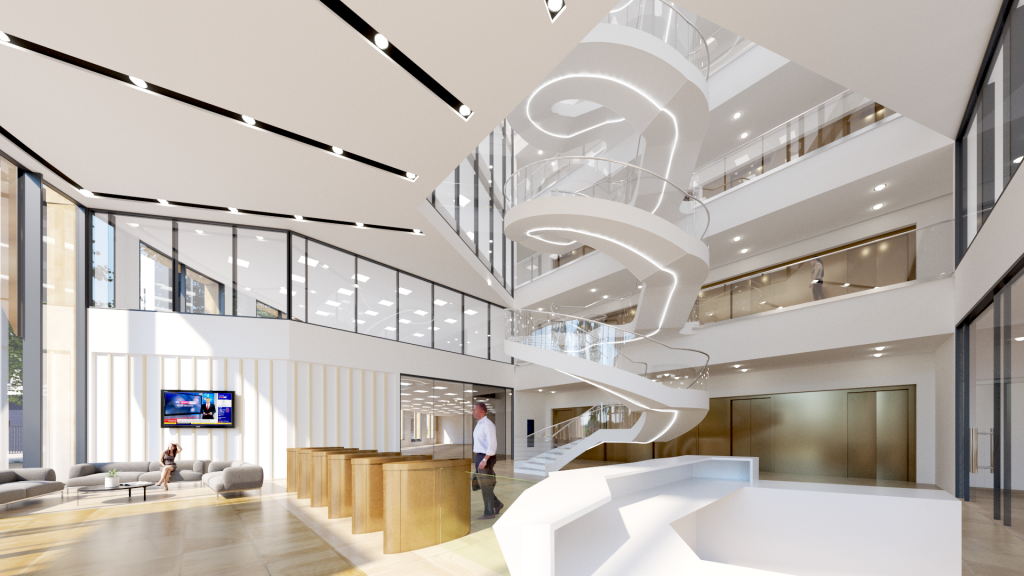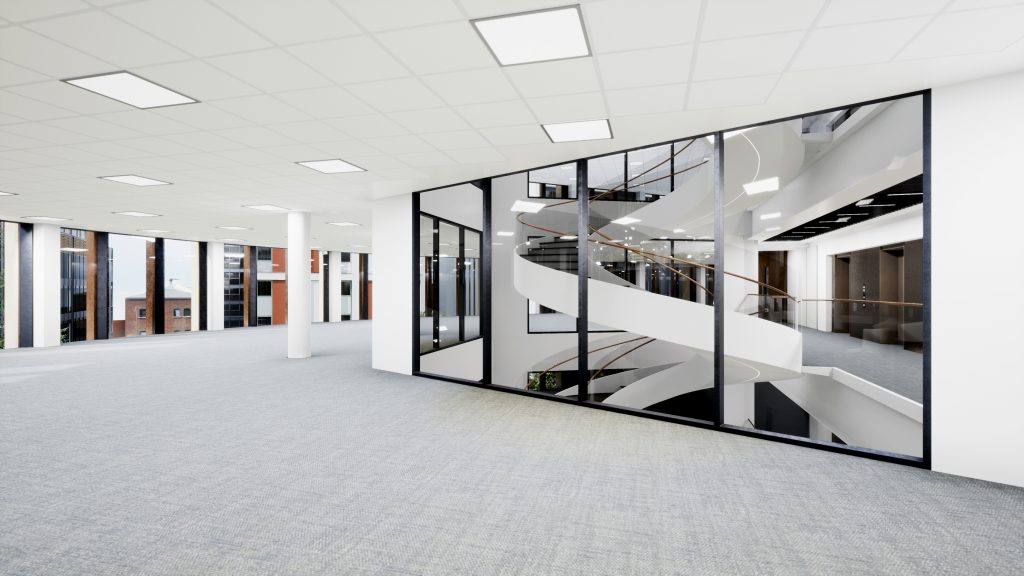 Halo office building Bristol, in partnership with CMB electrical.            Located in the centre of Bristol, as part of the highly prestigious Finzels Reach development is a multi tenant office building spanning 7 stories.
Completed in Q4 of 2022 with all systems completed and handed over.
Overview of Systems.
Advanced/Hochiki fire alarm system with beam detection protecting the atrium and aspirated (air sampling) within lift shafts, linear heat detection tape was utilised within areas of the basement carpark due to the unique environmental conditions within the basement car park area.
Dahua CCTV system with a mix of IP dome cameras and PTZ cameras, all equipped with IR to allow for high quality images day or night.
Sensor Access, access control system throughout the landlord areas with additional capacity allowed for enabling tenant fitout to connect to the system. the access control system was supplied with visitor management system integration to facilitate carpark management and visitor management allowing visitors to be allocated a specific parking space and upon approach to the carpark bi-fold gates, a screen would show the visitor their allocated parking bay number.  
The access control system was also provided with a Video & Audio intercom system.
Texecom Intruder Alarm system with a mix of Optex and Pyronix detection and alarm devices.
Cameo Systems disabled refuge & Wc Alarm system.