Bournemouth University Gateway Building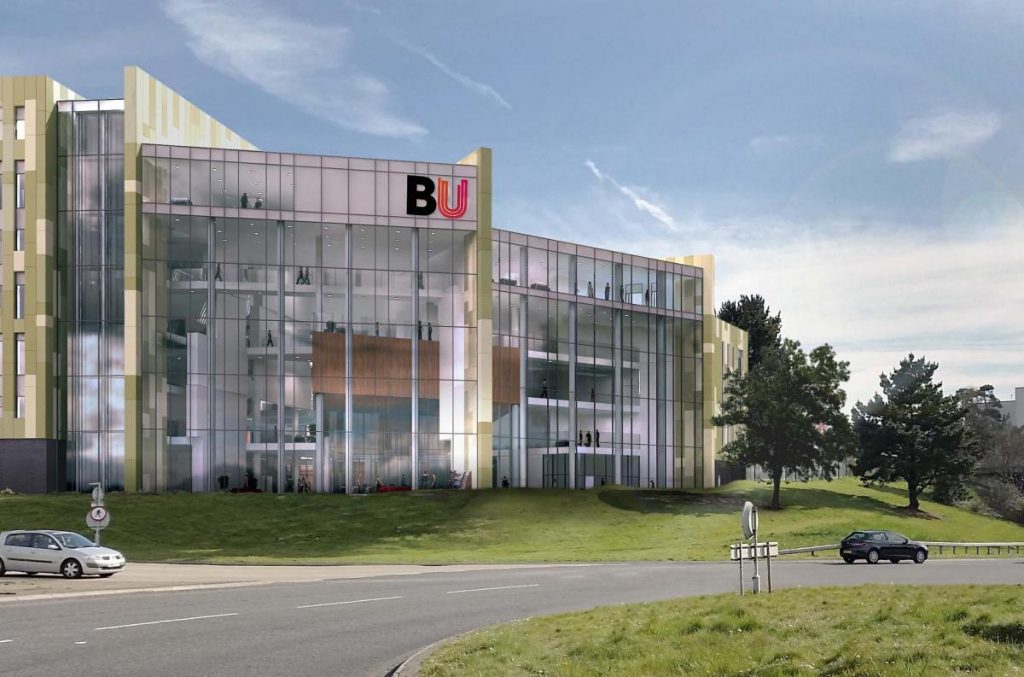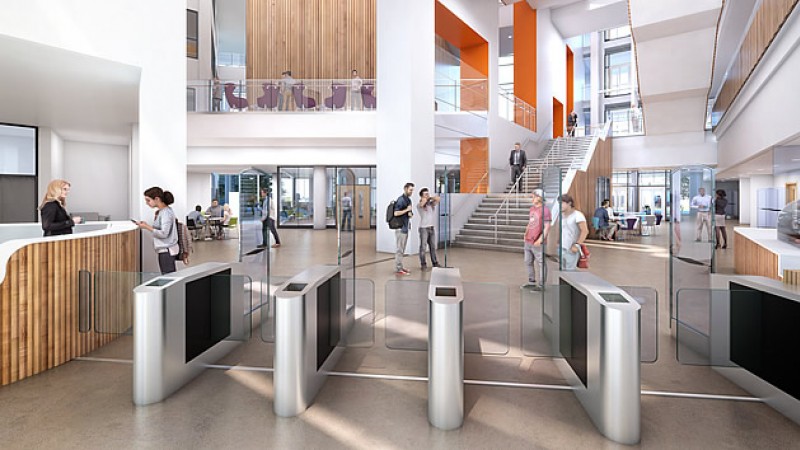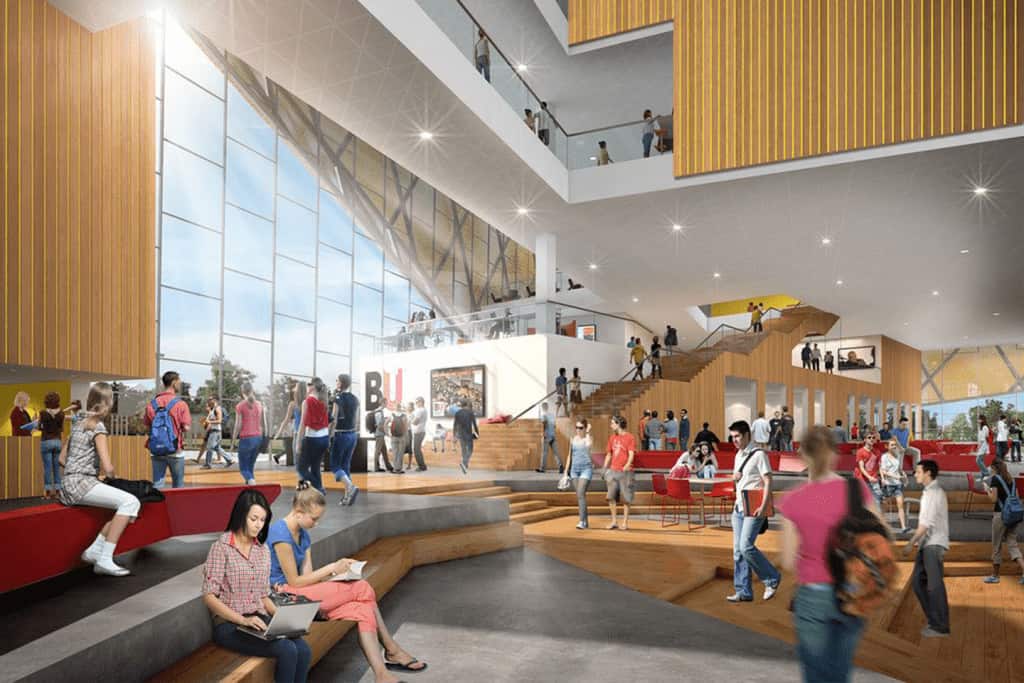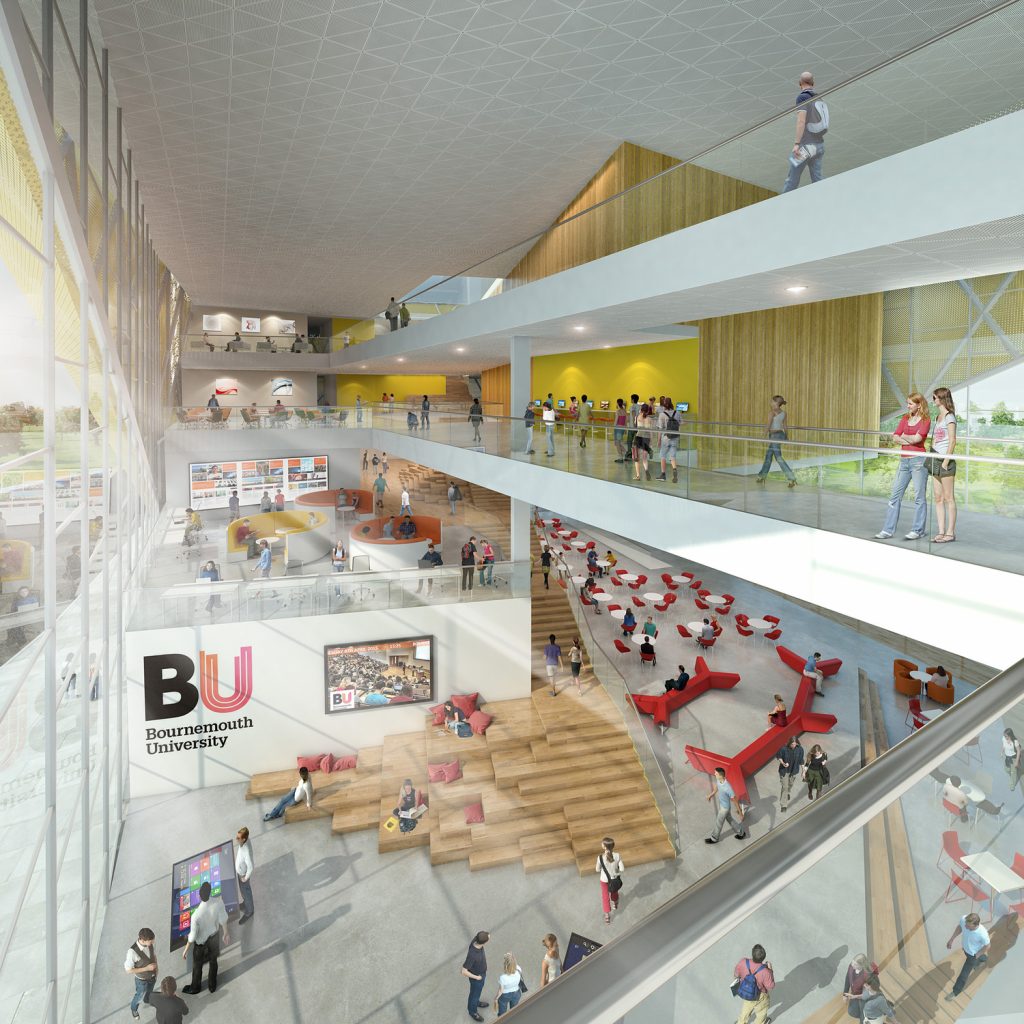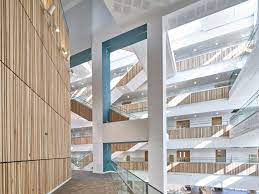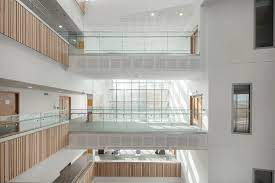 In Partnership with Mitie we were able to deliver a highly technical design and final product that met the clients specifications with a mix fire alarm fixed point detection and air sampling to provide and L2 class system inline with requirements.
Considerable consideration for final positioning of equipment in second fix stages had to be taken to meet the architect and clients specific requirements. 
Project completed and handed over Late 2020.
Overview of systems
Honeywell SMS analogue addressable system consisting of 3x 4 loop panels provided with 72 hour battery backup supply, Honeywell Vesda aspirated detection designed with Honeywell to achieve specified detection requirements.
Honeywell Galaxy intruder alarm system with Honeywell and Pyronix detection and alarm devices.
Cameo disabled refuge alarm system and C-tec WC alarm system.
Videx Audio intercom system.
A mix of C-tec reception desk mounted induction (hearing) loops and portable loop kits.