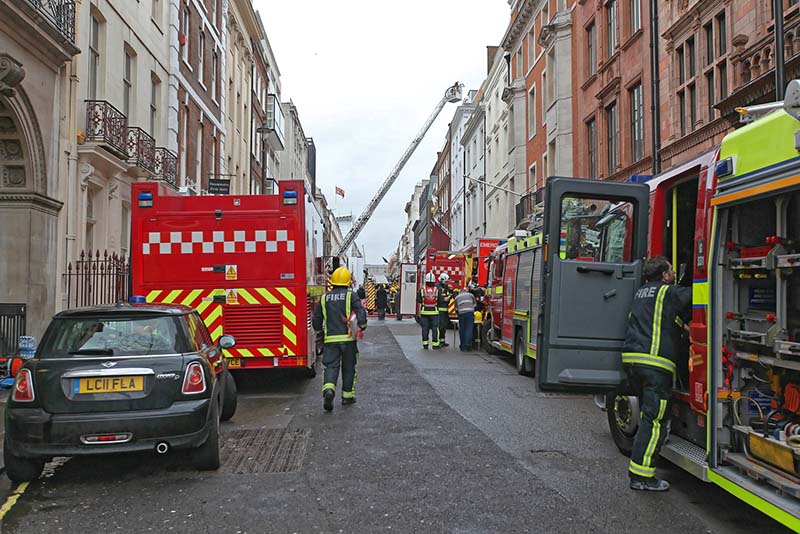 A fire broke out at a restaurant in south Bristol over the weekend, after some rags were left unattended on a hot plate.
Firefighters from Bedminster and Temple Black were called to North Street Standard in Bedminster at 06:38 on Sunday morning (November 17th) to put out the flames, reported Bristol Live.
Employee Max Blunos told the news provider: "A chef left something in a cupboard which just smoked out the whole building."
Two firefighters wore breathing apparatus as they operated a high-pressure hose to control the blaze and used a ventilation fan to clear the smoke from the eatery.
While some damage was caused to the building, no one was hurt or had to be evacuated during the incident.
Mr Blunos added: "We are back up and running and would like to say thanks very much to the fire service."
The restaurant-cum-bar was open until midnight on Saturday night, before it re-opened at 10:00 on Sunday morning for its breakfast trade. Despite having multiple social media accounts, the establishment, which is part of the Anything But Standard chain, did not mention the incident on its social profiles.
While it was deemed necessary to call the fire service to put out the fire at the Bristol restaurant, the North Yorkshire Fire and Rescue Service has spoken to York Press about reducing the number of false alarms fire fighters have to respond to.
Andy Blades, group manager for York and Selby at the fire service, advised businesses to move toasters away from detectors to avoid setting them off, as many alarms require automatic response from fire officers, even if they are not emergencies.
For more information about fire security in Bristol, get in touch with us today.