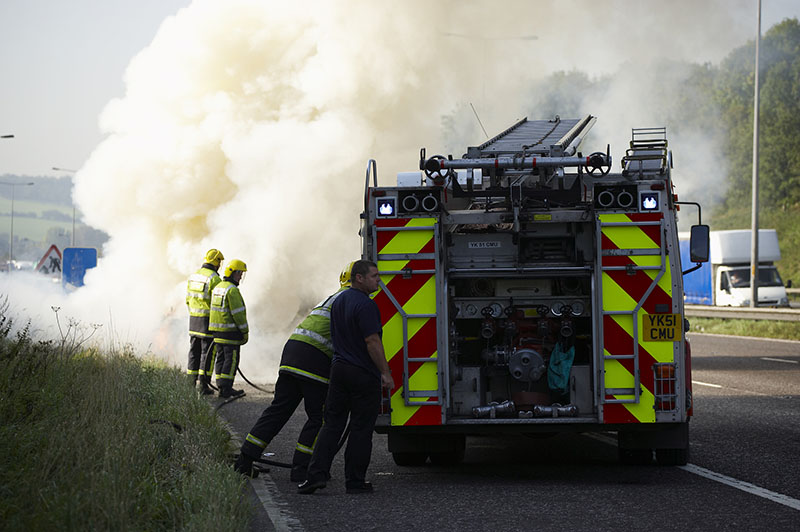 Businesses have been reminded of the importance of high-quality fire and security services after a huge blaze erupted at an industrial estate.
Earlier last week (Tuesday October 22nd), six fire engines turned up at a building on Tan House Lane, Widnes, to put out a fire that measured 50 metres by 20 metres.
The incident is thought to have started before 16:00, and by 18:30 the Cheshire Fire and Rescue Service revealed emergency services were making 'good progress' in eliminating the blaze, reported Manchester Evening News.
"There is no requirement for any evacuations at this stage and no reports of any injuries," a statement on the Cheshire Fire website read, before informing residents and drivers to stay indoors and keep their windows and doors shut for safety.
Tan House Lane estate was closed between Warrington Road and Page Lane as a precaution, while fire crews worked on the flames that had ripped through the roof of the building.
Cheshire Fire and Rescue Service also told people to remember to test their smoke and security alarms this weekend as the clocks go back on Sunday (October 27th).
It recommended testing smoke alarms once a week, changing the battery once a year, replacing the unit every decade, and vacuuming around the alarm regularly to remove dust.
Cheshire Police's DCI Simon Draco stated: "We want people to protect their homes and not give thieves a chance at this time of year. Being extra vigilant and checking home security this weekend will help keep both your home and possessions safe from criminals."