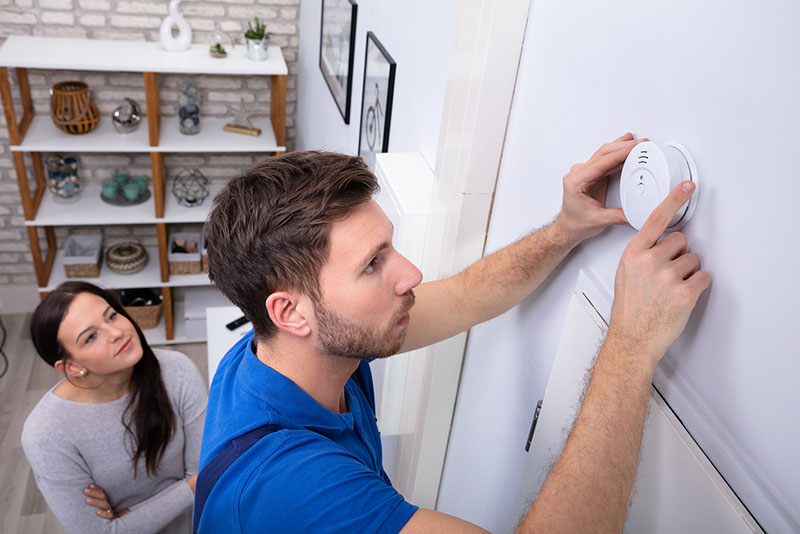 The Royal Institution of Chartered Surveyors (RICS) has issued new fire safety guidance designed to help members of the public better understand how to keep their homes and their loved ones safe.
According to the organisation, the number of deaths and injuries in the UK from residential fires is "significant". As a result, it took the decision to release "clear and independent simple safety procedures".
The guide has been written for homeowners and rental tenants, and it goes through advice on fire detection, how to extinguish fires and how to plan safe escape routes, including for those with limited mobility.
It also covers the responsibilities a landlord has in relation to fire safety, as well as what a tenant is responsible for.
Gary Strong, RICS director of practice standards and technical guidance, said that fire safety is in the public eye now more than ever before. "There is an urgent need for the public, landlords and residents to be aware of what can cause fires and the measures they should take to stay safe," he asserted.
The guidance is broken down by property type, and provides advice for those living in houses, apartments, flats and maisonettes.
In July, the London Fire Brigade was called to a blaze in a six-storey block of flats in East Acton. It took 40 firefighters to tackle the fire and bring it under control. Thankfully no one was injured, with all the residents making it out of the block safely.
If you're responsible for managing a block of flats or an HMO, make sure you know your obligations when it comes to fire safety. Contact us today if you need fire alarms in Bristol.