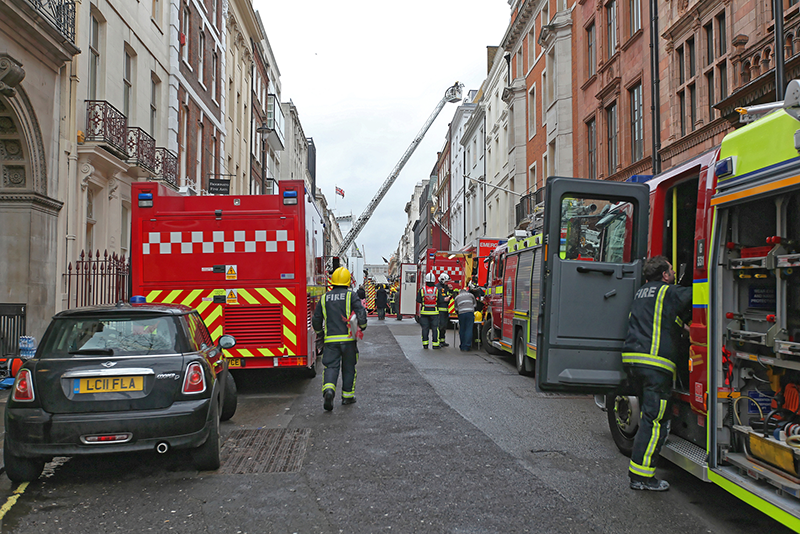 Offices and commercial properties in Edinburgh have been left damaged after a fire erupted in the Holyrood area of the city.
It is thought the blaze broke out in a car parked next to an electrical sub-station around Hammermen's Entry, situated between Holyrood Road and the Royal Mile.
Subsequently, the fire brigade was called at 12:35 today (July 4th) and police have closed off the area and evacuated those in, and close by, to the affected buildings.
Speaking to BBC Scotland, Anna Grant, who works at Jacksons Entry nearby, commented: "I was concerned and could smell plastic. So I went outside and could see places being cordoned off and fire engines and police arriving."
She added: "I suddenly heard multiple explosions or banging noises, repetitive noises that were loud and echoing down the closes."
The 39-year-old said she was "quite scared" as the police was shouting at people to keep the area clear.
Some people nearby panicked that it was a terrorist attack, as it is the tourist centre of Edinburgh, and the Queen is currently in the Scottish capital on her annual visit.
Just yesterday, Her Royal Highness hosted the Royal Garden Party 2019 at Holyrood Palace, which saw 8,000 people attend. The event takes place as part of Holyrood Week, during which the Queen visits different sites across the country.
Edinburgh Travel News revealed Holyrood Road, Holyrood Gait and Horse Wynd were closed except for local access and guest drop-off or pick-up as a result of the garden party.
However, today's incident has caused further disruption to traffic in the middle of the city.
To keep your property safe from blazes, get in touch for our fire and security services today.