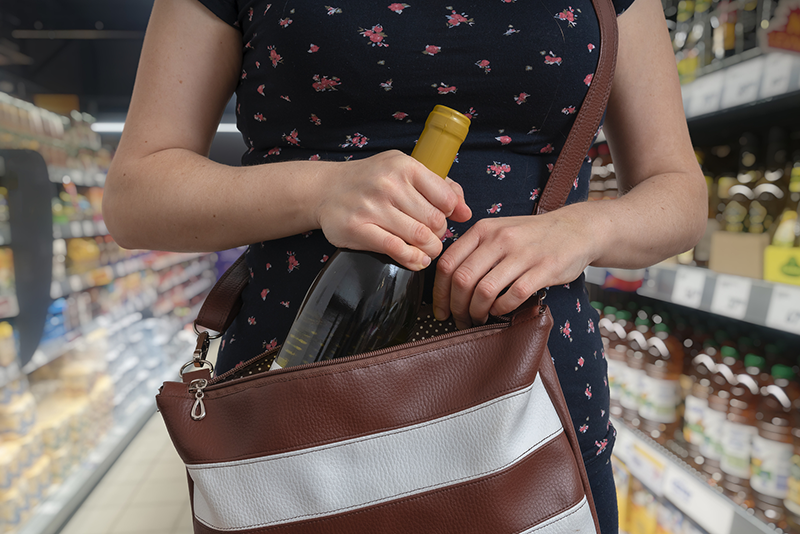 Shrinkage – the allowance made for a drop in takings because of wastage or theft – has been found to cost retailers in the UK nearly £11 billion a year, with shoplifting revealed as being the main cause.
According to a study carried out by Checkpoint Systems, reported on by Drinks Retailing News, beer, wine and spirits were most likely to be pinched, followed by cheese, meat, sweets and canned fish.
Other causes were found to be expired or damaged goods, non-compliant use, admin errors, robberies, burglaries and thieving staff members.
Business unit director with the company Mike French was quoted by the news source as saying: "Shrinkage in the UK is the highest of any country in Europe, and despite high levels of investment in anti-shrinkage measures across the continent factors such as non-compliance and obsolete technology causing unsustainable levels of retail shrinkage."
Figures from the police show that shoplifting incidents in supermarkets around the UK have risen by over seven per cent in the last four years, with over 78,000 instances seen in 2017.
To help tackle shoplifting at your place of business, consider calling out CCTV installers in Bristol or your local area, since such systems can be designed and installed to suit all requirements and any budget. Your team of installation experts will be able to provide you with any and all advice you need to feel more secure at work.
We can also provide all video surveillance needs, including recorded digital images, interior and exterior security and access control.